When it comes to accommodation, budget is always my main concern. I normally opt for budget hotels or guesthouses since they are the cheapest. Cheap doesn't mean no good. You will be surprised to find some hidden gems if you spend a little time doing some research. Cheap and good is possible! And when you are going for a long trip, the savings are enormous. Let's take a look on the guesthouses I've stayed in this trip.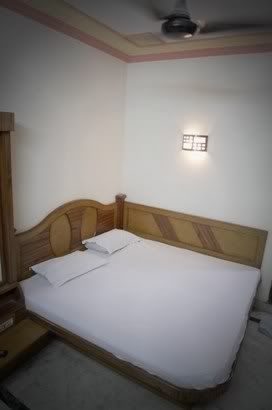 Above: 1st and 2nd night in Delhi, the rooms are rather basic. Cost: 400~450Rs (~SGD13) / night.
Above: The guesthouse's room in Pushkar. Cost: 1000Rs (~SGD30). Normal rates should be 350Rs / night, price hike due to Pushkar Fair.
Left: The common area outside my room.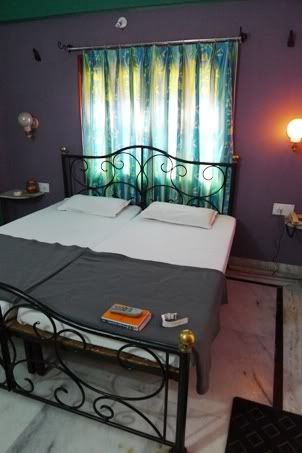 Above/Right: The guesthouse's room in Udaipur. My most luxurious stay. Cost: 500Rs (~SGD13) / night. Come with TV with lots of overseas channels (BBC, Bloomberg, ESPN, Star Movie, CCTV5, V channel, etc). Useless to me though.
Above: Sometimes, I need to sleep on the train. Cost: 0Rs / night. Only need to pay for the train fare.
—————————————————————————————————-
There is this particular guesthouse/hotel in Jaipur which I need to mention. It cost only 300Rs (SGD9), the cheapest I have paid for a night, but it was the best room I've ever stay in India.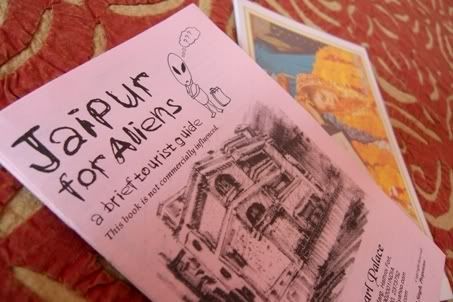 Left: Jaipur for Aliens – A complimentary booklet with all the information you need about Jaipur. And postcards, all for free!
Right: The room's key chain also classier than the usual.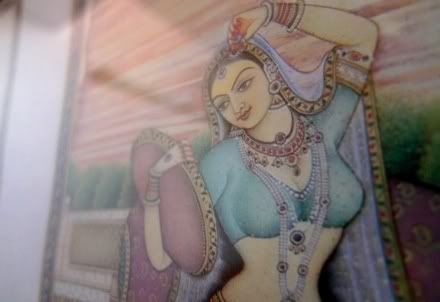 The corridor. I think it looks more like a boutique hotel.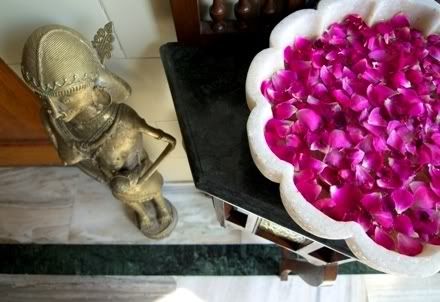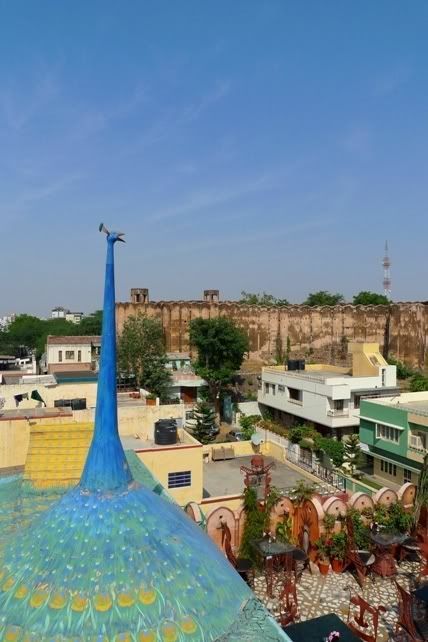 On the rooftop of the hotel, there is a cozy café which serve superb local and western cuisine. It's usually full after 7pm.
For more info of the hotel, please visit http://www.hotelpearlpalace.com/
—————————————————————————————————-
Money Matters:
It's not expensive travelling in India. I spent about SGD400 for everything in India for 12 days, and exceeded my initial budget actually. 
Accommodation: 300~500Rs / night
Food: < 100Rs for a decent meal 
Transport within the city: < 100Rs / ride
Bananas: 5 for 10Rs
Toilet paper: 15~20Rs / roll
Entrance fees to monuments: 750Rs for Taj Mahal, the most expensive in India, the rest are around 300~400Rs
(exchange rates: 1SGD=~33Rs)